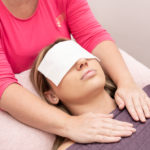 Reiki
---
Reiki is a non-invasive, gentle, yet powerful method of healing. Reiki energy, described as Universal Life Energy or Spiritual Energy, which is accessed by the practitioner during a treatment, enhances the bodies natural healing ability and promotes well being.
Reiki treatment stands on its own as a healing practice and is also safely used to support orthodox and complementary medicine. It strengthens the bodies own healing mechanisms, helping you overcome blocks and move forward with peace, balance and important work of reaching your dreams.
---
Reiki 90 mins - $150
Reiki 60 mins - $110
Reiki 45 mins - $98
Reiki 30 mins - $69
Reiki 15 mins - $40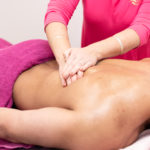 Massage
---
Ease stress or tension and relax the entire body with a rejuvenating massage tailored to your needs.
---
Enjoy a smooth, gentle and flowing style of massage that will take you down into a deep state of relaxation while relieving muscular tension and improves circulation. Durations of 30/45/60 minutes are available.
Full Body Ritual Massage 60 mins - $92
Ritual Body Massage 45 mins - $82
Ritual Back Massage 30 mins - $60
Head, Neck & Shoulder Massage - $76
Pregnancy Massage 45 mins - $85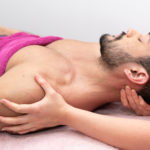 Hot Stone Therapy
---
Massage combined with the use of heated stones, which are both placed and massages over the body. A totally relaxing, deep tissue massage experience.
---
Full Body - $129
Back - $95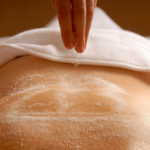 Body Rituals
---
Customised Body Ritual A fully body exfoliation followed by a nourishing body lotion application. Add a massage and customised aromatics for the ultimate spa body treatment. Polishing, nourishing and relaxing!
---
Hanakasumi™ Body Ritual A pure moment of wellbeing! A relaxing body ritual inspired by Japanese traditions. Warmed cherry blossom rice powder exfoliant and aromatic shea butter with deep foot massage relaxes you, leaving the outside world behind and sending you on a sensual voyage … cocooned in bliss!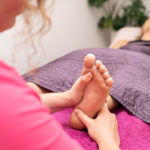 Reflexology
---
Reflexology is a technique that applies gentle pressure to your feet or hands to bring about a state of relaxation and help the bodies own healing process.
The entire body is mapped out on the feet and pressure is applied on strategic areas on the feet with benefits for the whole body. Release past blockages and more into the future. Enjoy 30/45/60 minutes of Reflexology.
---
Reflexology 60 mins - $98
Reflexology 45 mins - $82
Reflexology 30 mins - $63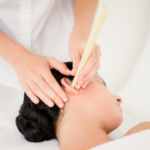 Ear Candling w. Reiki
---
Combined with the power of Reiki, Ear Candling can relieve ear aches, tinnitus, excessive ear wax, sinus pressure, headaches and snoring.
Ear Candling with Reiki 45 mins - $69
ready?
book your body treatment online